Richard W. Slatta, Professor Emeritus of History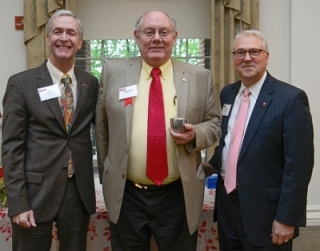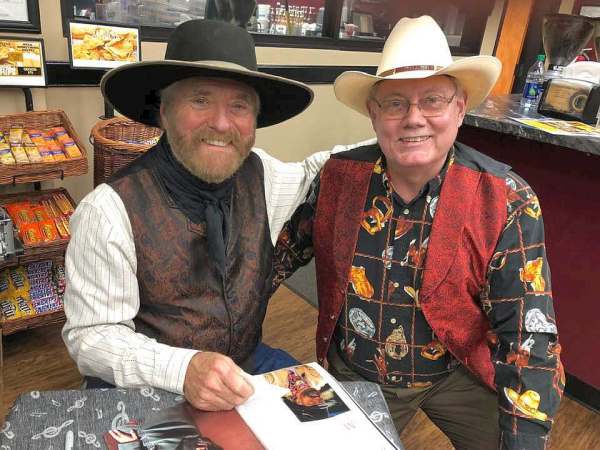 Page Updated: April 29, 2021 Bienvenidos (welcome) to my home range at NC State.

Slatta Brief Bio

I retired 30 June 2019 after 39 years at NC State. What did I do during my time at NC State? See the Career Retrospective link to the left.
Need Latin American history? Look for HI 215 and HI 216, taught by my very capable and inspiring colleagues Fred Freitas or Nick Robins.
I conduct one or two phone or email consulations with journalists, students,and other researchers each month. I am quoted in this good, short biography by Dave Roos of the South American independence leader Simon Bolivar.
[Photo above left: Prof. Slatta receiving his retirement Jefferson cup, awarded by NC State Chancellor Randy Woodson [right] and Dean Jeff Braden (left, Humanities & Social Sciences), 5 May 2016.]
Photo right: Prof. Slatta and cowboy singer Michael Martin Murphey after a local NC concert, March 2019.

---

I first interviewed and wrote about Murphey 30 years ago as I researched American cowboy culture and history. We've kept in contact, and I've occasionally helped him research his musical projects. Read more about Murphey's life, work, and music in this entry from Slatta, The Cowboy Encyclopedia, 1990, 1994).

---

All materials © 1998-2020 by Richard W. Slatta and remain his intellectual property. Please request permission to establish links to my pages or to otherwise utilize materials. I am happy to grant permission, but I like to know where and how my intellectual property is used.